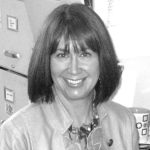 Jocelyn Walker
Advertising Representative
jwalker@turley.com
Jocelyn joined Turley Publications in December 2005. In her earlier career she worked as a retail manager, cake decorator and special education paraprofessional in the Belchertown school system. She is married to Dan and they have two children, their son Brendan age 29 and their daughter Brynn age 25. Brendan is married to Emily and he works as a chef and carpenter. Brynn is a talented tattoo artist.
"Over the years I have been lucky to work with so many wonderful business owners, many of whom have become friends. I take pride in helping my customers choose the publications that are best for marketing their business. We publish 14 weekly community newspapers and over a dozen specialty publications like the Summer Fest and Living Spaces magazines and our Holiday Dazzler. We put a special emphasis on small, independently owned businesses because they are the backbone of their communities. If you would like more information about our publications I would love the opportunity to work with you. Let's talk about what we can do to help your business grow.