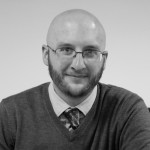 Tyler Witkop
Editor
twitkop@turley.com

A native of Hampden, Tyler Witkop started covering news as an intern for the Times in the fall of 2008 during his senior year of college. Always a curious individual and a passionate writer, he found himself drawn to reporting by the desire to know and communicate information. His favorite assignment was covering the groundbreaking of the new Minnechaug High School. The Class of 2005 Minnechaug grad received his BA in English Literature from Western New England College and enjoys the outdoors and shooting sports, cooking, reading, writing, and music.

David Miles
Photographer
Veteran photographer David Miles has been shooting for the Times for four years. The Korean War combat veteran has practiced his photographic arts for over 50 years. Dave is a member of the Springfield Camera Club and an active member of the Valley Photo Center in Springfield. His work has been published in National Shutterbug Magazine. Dave is well known around Wilbraham and Hampden and covers large events like the Peach Festival. He lives in town with his wife Joan and they have two grandchildren.

Jocelyn Walker
Sales Representative
jwalker@turley.com

Jocelyn grew up in South Hadley and has been resident of Belchertown since 1984. She has a degree in retail management and worked in the retail industry for 10 years before transitioning into sales. She joined Turley Publications in 2005. "Not many people can say they love their jobs, but I do! I have the privilege of meeting and working with wonderful people in the community and helping to make a difference in the success of their businesses," says Jocelyn. Jocelyn has been married to Dan for 23 years. They have two children, 21-year-old Brendan and 18-year-old Brynn.